EMBARK SENIOR LIVING
UX Audit Informs Page Optimizations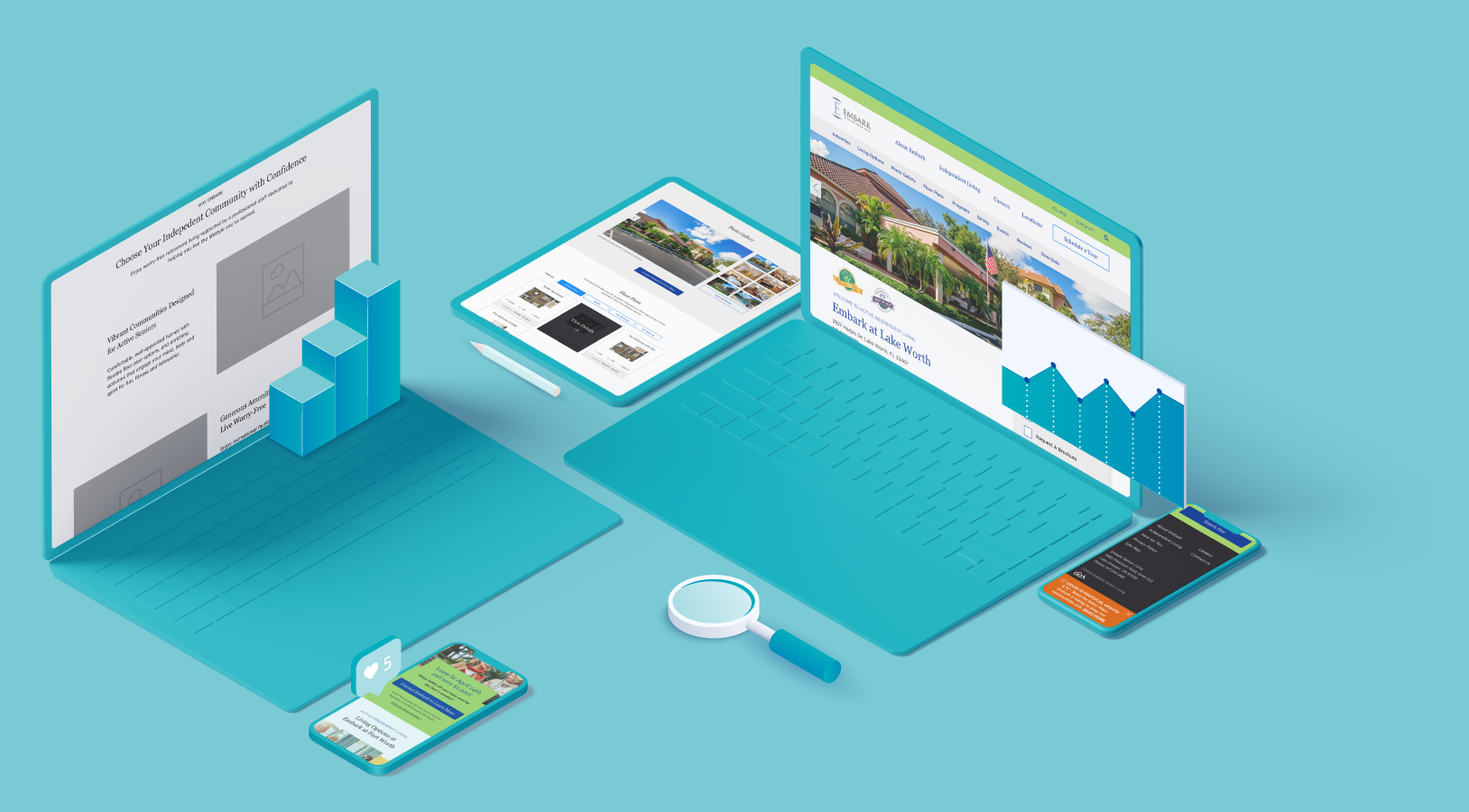 Optimize pages on the Embark site to increase interest and applications. Gather data by conducting a user experience audit to identify friction and user pain points as well as leverage findings into page designs.
Competitive Analysis
SEO Insights
UX Audit
Marketing Industry Research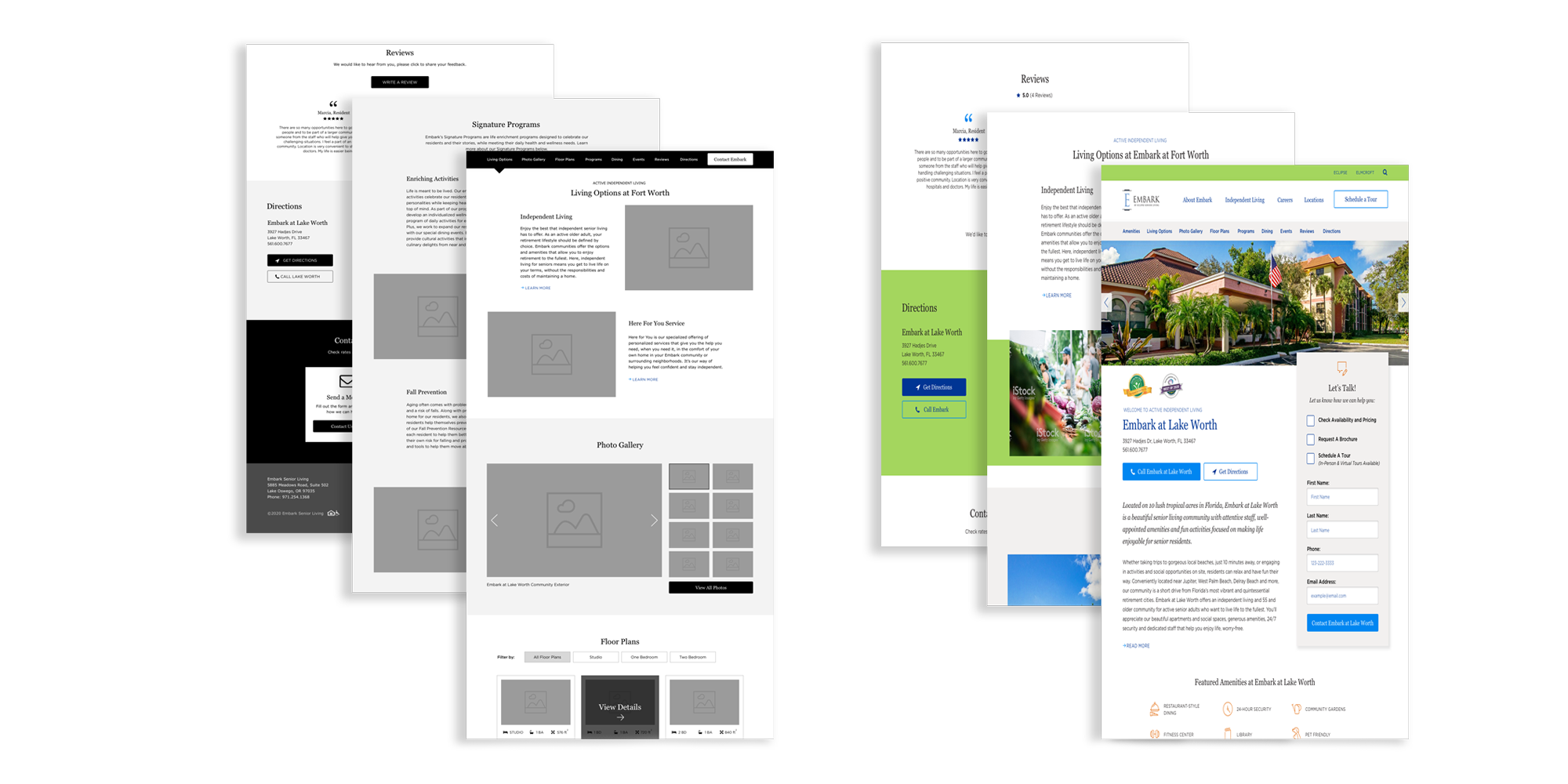 Apply recommendations from User Experience audit, ranging from navigation optimizations, to button consistency, and content module creation, to four wireframe templates that can scale to other parts of the Embark site.
Leverage wireframes for desktop and mobile designs, ensuring all global elements and templates scale across screen breakpoints.